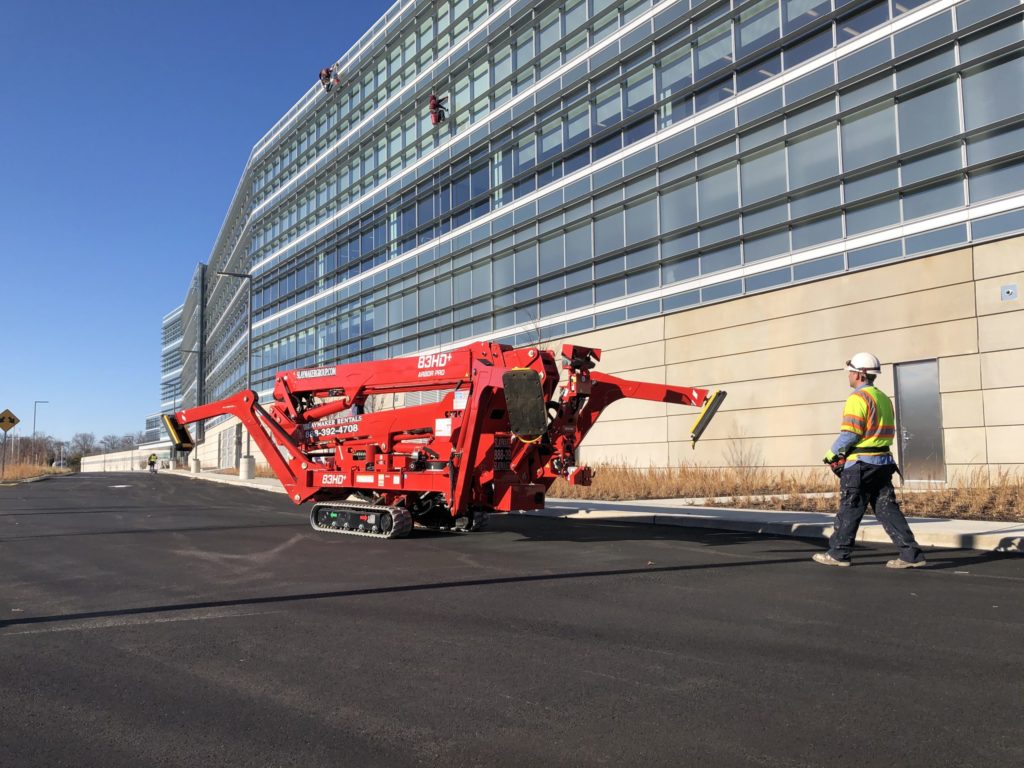 If there's one thing we know from over twenty years in the industry, it's that contractors are always looking for ways to increase their efficiency and save money while doing it. Nowhere is this more true than when you're trying to manage the costs of what is often the largest outlay in a construction project – the cost of your equipment. Believe it or not, renting can be a simple solution to what seems like a complex problem – and more construction professionals than ever are taking advantage of it. In fact,
the market for rental equipment is expected to grow by nearly 50% by 2026
as contractors aim to save thousands of dollars. Here are four big reasons why:
1. Renting Equipment Helps You Align Spend with Need
The most obvious advantage for renting is that you only need to pay for equipment when you need it. Heavy machinery such as an
excavator
can run $75,000 – or more. If you aren't going to need the equipment on a continual basis, you may be making big monthly payments on equipment collecting dust. The same equipment can be rented at Slaymaker for a few hundred dollars per day, or a pro-rated monthly fee. Align your spend on a per-project basis by renting it.
2. Renting Equipment Will Decrease Your Liability & Compliance Time
If you purchase your own equipment, your company becomes responsible for making sure it complies with the local, state, and national law. That means you might have to hire a compliance manager or train members. These compliance costs come straight from your bottom line. In contrast, consider leaving all of those rules up to the experts to track by renting your construction equipment. You can rest easy at night knowing that anything you rent from Slaymaker Rentals meets the construction standards in your area. We ensure that our equipment is current, stores fluids properly, and meets current emissions standards.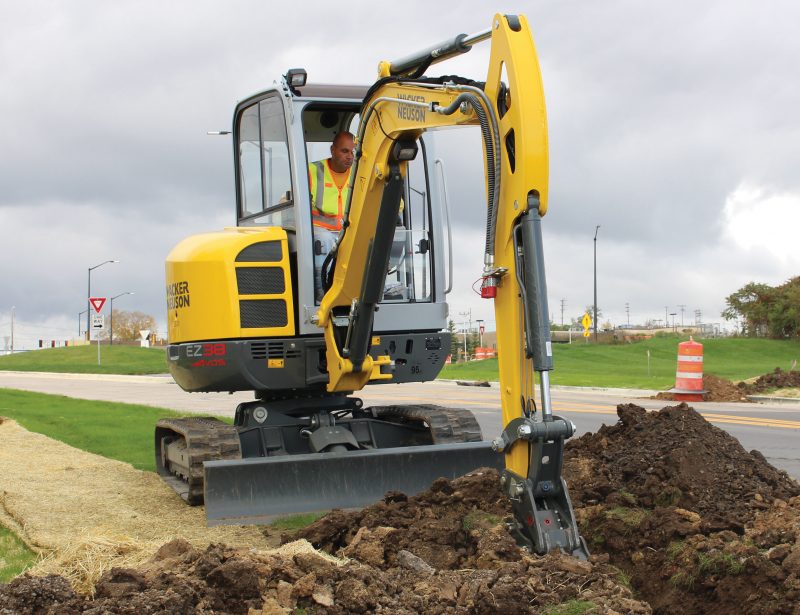 3. Reduced Maintenance Costs and Downtime
The upkeep of construction equipment can be extremely costly. Not only do equipment owners have to spend money to service and maintain equipment, they often experience costly delays in projects the equipment is fixed. If you rent your equipment, this budget-busting, timeline killing, and overall frustrating issue is avoided entirely! Rental companies are responsible for the upkeep, while renters enjoy always-functional equipment with minimal downtime. Moreover, when you own, the cost of equipment insurance can cut into your bottom-line. You have to insure each machine for theft and damage. When you rent, your rental equipment provider assumes this cost as well.
4. No Storage Fees or Transportation Costs
Moving equipment between your various projects can also be a hassle. You'll have to pay for personnel to load and off-load all of that equipment. All of this takes extra time, money, and planning you could be spending on other things. Plus, when the project is complete, you'll have to store your equipment. If you spend many tens of thousands on construction equipment, you'll need high quality storage. If all of this sounds like a hassle, you should consider renting equipment instead. We can include the cost of transportation and storage in your monthly rate. That means you already know how much to budget before you even start the project. You won't rack up surprise fees for storage or transportation. And we'll handle all of the logistics for you so you can focus on getting the construction job done, not getting the right equipment to your job site.
Slaymaker Rentals Can Help With Your Rental Needs
If you're looking for the best equipment rentals near you, Slaymaker Rental & Supply has the quality tools you need for all of your upcoming projects. We help farmers, commercial and industrial operations, and homeowners get the job done, whatever that job may be. Slaymaker Rental and Supply specializes in offering a variety of high quality rental equipment, including lifts, excavators, and
backhoes
. We offer equipment rentals from the industry's leading brands. We rent and sell quality construction equipment to customers throughout Pennsylvania, as well as the Maryland, Delaware, New Jersey and New York areas. Slaymaker Rental & Supply has established trust throughout the community and beyond.
VIEW EQUIPMENT