Slaymaker Electric Motor & Supply Co. is a company focused on solving problems and finding solutions. Offering a complete line of electric motors, drives, pumps, generators, converters, and parts, Slaymaker helps farmers, commercial and industrial operations get the job done, whatever that job may be.
Along with a full line of products, Slaymaker offers repair services, troubleshooting and support to find the right solutions for every customer.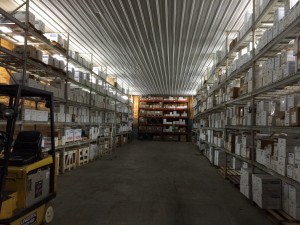 Slaymaker was founded by Dale Slaymaker in 1986, who first worked with the farming community, repairing electric motors for customers who were told their motors were beyond repair. Working part time from the basement in his home, Dale quickly became "the guy" to see for electric motor issues of all kinds.
Today, Slaymaker is a family owned and operated business that includes Dale's six sons and one of his son-in-laws heading up various divisions and putting their unique stamp on the business. The company also has 15 full-time employees and many part timers as well, carrying on the same mission of helping people to solve unique problems.
From top-notch parts from leading manufacturers to service and repairs, Slaymaker has established trust throughout the Lancaster County community and beyond and continues to expand into the online community with convenient online ordering directly from the website.
Since 2006, Slaymaker also offers a complete line of rental equipment.