Spot Coolers, Heat Pumps, Dehumidifiers for Rent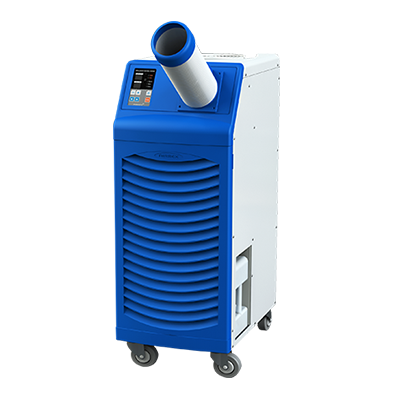 ---
1 Ton A/C Spot Cooler
Airrex HSC-12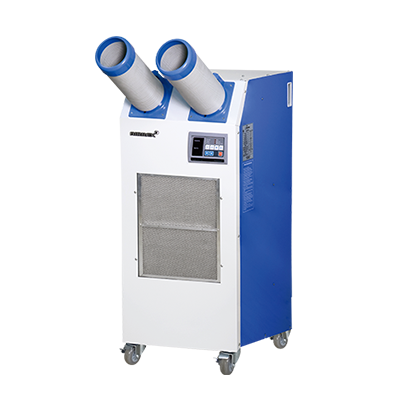 ---
1.5 Ton Water Cooled Spot Cooler
Airrex HWC-19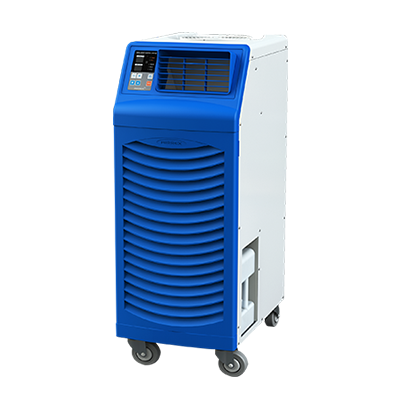 ---
1 Ton Portable Heat Pump
Airrex AHSC-12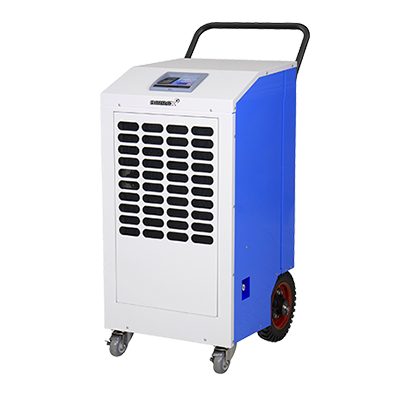 ---
Large Capacity Dehumidifer
Airrex ADH-100
---
Spot Coolers, Heat Pumps, Dehumidifiers for Rent
Whether you need heating, cooling, or dehumidification solutions, Slaymaker Rentals has units available to meet your needs. Spot cooler portable air conditioners allow you to cool areas easily, and can be used for economical spot cooling solutions in server rooms, industrial plants, hospitals, and office spaces. You have the option to set the unit up with air ducts so the cooler can act as a true air conditioner.
Portable heat pumps are an economical solution for saving money during both the summer and winter. Portable heat pumps are very good at conditioning the climate around you. Hospitals, Schools, and Commercial buildings are a few applications that utilize heat pumps.
Fully portable dehumidifiers providing rapid drying and humidity control. These units are utilized by restoration companies for building drying, process drying, and general dehumidification.
Request an estimate on one of the units listed above, or contact us with any questions.
For availability and rates, please call (717) 684-5050.